Everyone's trying to get the ultimate rizz game. I mean who wouldn't? Making a girl laugh or blush is almost guaranteed to get you a date with her, and what better way to start a conversation than rizz pickup lines?
However, some of those rizz lines aren't suitable for church, and would be super ineffective for church girls too. That's why I gathered all the Christian rizz pick up lines available on the net -plus some I came up with- to help you get that girl.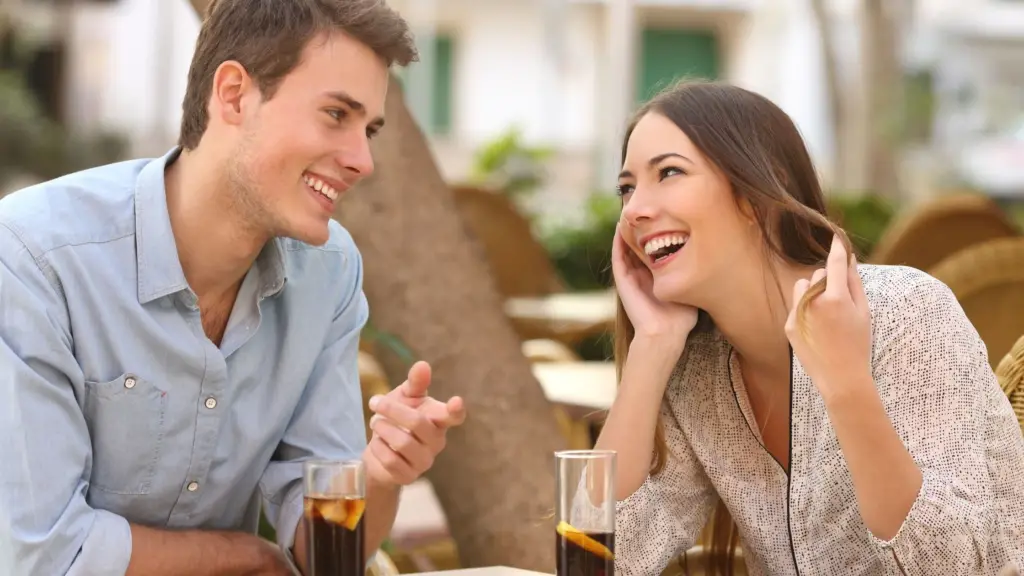 90 Best Rizz Pickup Lines for Christians
Checkout these biblical rizz lines
When you walked past me, my heart skipped a beat. For God made you the perfect woman from your head to your feet
The beauty of your eyes and your face never dies, just like my faith in Jesus Christ
If you sneezed, i'd say "God bless you", but it looks like he already did
Are you a child of  God? Cause you're fine fr.
Did you JUST become a christian? Cause you had a mighty glow up
Are you a christian? Cause you always cross my mind
I know Moses parted the Red Sea, but boy ain't nothing parting you and I
Are you Eve? Cause i see us from the start
I was reading Numbers and realized i didnt have yours
What the lord brought together, let no man separate
I was reading my Bible the other day, and wondered if you know what God meant by "greet one another with a holy kiss?"
Are you jacob? Cause i'd let you steal my blessings any day
Instead of turning water into wine, i wanna turn you into mine
Be my genesis and revelation
I believe one of my ribs belongs to you
I believe you come from my ribs so you're technically mine
Are you a proverb? Cause you certainly looking 31 right now.
God gave us 2 ears, 2 eyes, 2 legs, 2 hands, and just one heart. I guess he wanted me to find you and tell you, "you're the second one"
If jesus can make the blind see, can i make you see, you and me?
If you got any hotter, god would have to make another hell
Is your name "Amen"? Cause you look like one of my prayers
Since God is in everyone's heart, does it mean we're connected?
You and me, we're like loaves and fishes;we might just be a miracle together
Ill be sure to sit next to you during prayer so i can hold your hand
Are you the day of judgment cause i can't stop thinking about you
You're like water, except jesus turned you into fine
Call me a pharoah cause I'll never let you go
The bible said to think about pure and lovely things, and i been thinking of you all day
Are you a bible cause im trying to read you all night
The reason solomon had so many wives is because he never met you
Is it hot in here? Or is that the holy spirit burning inside you
God blessed you with everything besides my number
I must be Peter, because I'm ready to walk on water just to be with you.
Are you the Ark of the Covenant? Because I can't help but feel drawn to your presence.
If you were a Bible verse, you'd be Philippians 4:8, because you're everything pure, lovely, and admirable.
Are you a burning bush? Because you've set my heart on fire.
I must be Samson, because your love is making me weak in the knees.
Is your name Faith? Because you're the substance of things I've hoped for.
Are you the Tower of Babel? Because you leave me speechless.
Are you the Promised Land? Because I've been wandering around just to find you.
 If I was to write a book of the Bible, I'd call it Second Hesitations, because I'm hesitating to talk to you.
I didn't believe in love at first sight until I saw you, and then I realized that's how God must have felt when he created the world.
Are you a Psalm? Because you have me singing praises.
Can I add you to my prayer list? Because I'm asking God for a chance with you.
You must be a living sacrifice, because you're smoking hot.
Can I follow you home? Because my parents always told me to follow my dreams.
Do you need prayer? Because I'm certainly praying for a chance with you.
I must be lost because heaven is definitely a long way from here.
Do you know what the Bible says about being unequally yoked? Because I'm willing to change my yoke if it means being with you.
I don't need a burning bush to tell me that you're the one for me.
Are you a parable? Because you've woven yourself into the fabric of my heart.
If God created anything more beautiful than you, He must have kept it for Himself.
You must be the Garden of Eden because being with you feels like paradise.
Can I be your Joseph? I promise to protect and cherish you like he did for Mary.
Is your name Grace? Because you've been freely given to me, and I can't help but be grateful.
You're like the Ark of Noah; you've captured my heart and carried away all my doubts and fears.
Can I be your David? I'll fight any giants in your life and bring you peace and victory.
You're the living water that quenches the thirst in my soul.
Can I be your Boaz? I'll be your redeemer and cherish you like Ruth.
You must be the fruit of the Spirit because you bring joy, love, and peace wherever you go.
Just like Jesus turned water into wine, you've turned my ordinary life into something extraordinary.
Can I be your Paul? I'll journey with you through thick and thin, spreading the gospel of our love.
You're like the Proverbs 31 woman; your worth is far above rubies.
Can I be your John the Baptist? I'll prepare the way for your heart and lead you closer to God.
You're the answer to my prayers, the missing piece in the puzzle of my life.
Can I be your Zacchaeus? I'll climb any obstacle just to catch a glimpse of your love.
You're the lily of the valley, a rare and precious flower that brings beauty to my world.
Can I be your Moses? I'll lead you out of the wilderness and into a promised land of love.
You're like the bread of life; being with you nourishes my soul and satisfies my deepest longings.
Can I be your Timothy? I'll learn from your wisdom and follow your example of faith.
You're the light of the world, guiding me out of darkness and into a future filled with hope.
Can I be your Jonah? I'll gladly spend three days and nights in the belly of a whale if it means being with you.
You're the cornerstone of my faith, the foundation on which our love is built.
Can I be your Peter? I'll step out of the boat of uncertainty and walk on the waters of love with you.
You're the Good Samaritan; your kindness and compassion touch the wounded parts of my heart.
Can I be your Elijah? I'll bring fire from heaven to ignite the passion between us.
You're the living Word; every syllable you speak breathes life into my spirit.
Can I be your Joshua? I'll fight for our love and conquer any obstacles that come our way.
You're the Alpha and Omega, the beginning and the end of my love story.
Can I be your Abraham? I'll leave everything behind and follow you wherever you lead.
You're the sacrifice that was given for me, the ultimate display of love and grace.
Can I be your Silas? I'll be your faithful companion, singing praises to God alongside you.
You're the morning star that brightens my darkest nights and brings a new dawn of love.
Can I be your Gideon? I'll tear down the idols of doubt and fear and fight for our love.
You're the living temple; your heart is a sanctuary where I find solace and peace.
Can I be your Andrew? I'll bring others to experience the love and joy that we share.
You're the true vine; your love flows through me, giving me strength and nourishment.
Can I be your Samuel? I'll listen to the voice of God and recognize His calling to love you.
You're the robe of righteousness; your love covers me and makes me whole.
Can I be your Jonah? I'd willingly spend eternity in the belly of a whale if it means being with you.
Conclusion: Bible Rizz Lines
What do you think about these christian-themed pickup lines? We'd love to hear in the comments.